Featured Items
---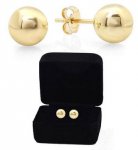 14 Karat Yellow Plumb Gold 6mm Ball Stud Earrings with Gift Box & Authentic...Current Bid:
$ 50.00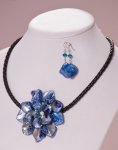 S-10BL Blue Shell Flower Necklace and Earring SetCurrent Bid:
$ 30.00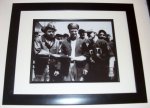 Babe Ruth and Lou GehrigCurrent Bid:
$ 50.00
Bid to Rid AHC
---
November 1, 2013 12:00 am PT - November 16, 2013 9:00 pm PT
Welcome to the
Alternating Hemiplegia of Childhood Foundation's
Online Auction
AHC is a neurological disorder that results in attacks of paralysis usually affecting one side of the body (hemiplegia), or the entire body. These attacks can last for minutes and often last several days (even weeks) There is no known cure for AHC.
In January 2012, the first gene that is a cause of AHC was discovered. Continued research to find other genes is ongoing. Next steps are trials for treatment.
Join us in raising awareness and much needed funding for research to help find a treatment and ultimately a cure for AHC!
The Online Auciton is open until Saturday, November 16th until 9:00PM PDT